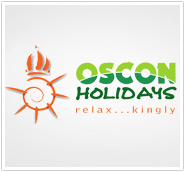 Kerala - God's own country



Identified by national geographical as one of the 10 paradise in the world, is a must see place for any traveller. Referred as the "Spice Garden of India", Kerala is a beautiful state with an excellent landscape of palm-lined beaches, thick jungles, plantation-covered hills, and enthralling rivers and lakes. It is considered to be one of the cleanest and the most peaceful parts of India, with the state remaining a major source of India's bananas, rubber, cardamoms, coconuts, cashews, and ginger.

Oscon Holidays provides complete travel solutions for families who wish to experiene the hand work of God, making this place a PARADISE.